Emergency Dental Care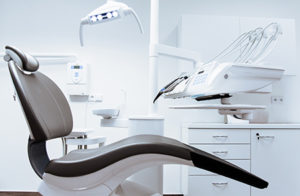 If you have a dental emergency and need a dentist now, we're able to help whether you're an existing patient or not.
Dental emergencies can happen at any time – spontaneous tooth ache or a cracked tooth can really ruin your day, weekend, or upcoming holiday. If you need an emergency dental clinic in Brisbane, please give Keperra Dental a call! We are more than happy to help and understand that with dental problems, time is of the essence. The team at Keperra Dental are standing by to help with any emergency dental care, 6 days a week, for both children and adults.
We are open early mornings and late nights as well as Saturdays. This ensures we are always available to tend to any emergencies.
We intentionally have multiple appointments reserved each day for dental emergencies.
Our friendly team will welcome you to the practice, listen to the problem at hand, carefully explain to you what has happened and what we can do to fix the problem. We will also give you all options available and discuss costs so we can work with you to get you out of pain and make sure the problem is solved properly.
Crowns and Bridges
These procedures provide a beautiful aesthetic restorative option to repair or replace heavily damaged teeth. They also act to support remaining tooth structure, helping to preserve your smile.
Cavities & Fillings
If your teeth have cavities, cracks, chips, discolouration, or you would simply just like to improve the look of your teeth our dentist can place white fillings. White fillings, known also as composite fillings, are a cost-effective and excellent option for treating damaged teeth. They are more cosmetically pleasing than the once popular amalgam (metal) fillings and have several other benefits. Talk to our dentists to find out more.
Extractions
Whether for orthodontic treatment or due to decay and infection. Sometimes it is impossible to "save" a tooth. If you require an extraction, our gentle and caring dentists will ensure the process is painless and quick, and we will stay in contact with you throughout the recovery process.
Dentures
Here at Keperra Dental Surgery our dentists work closely with our local dental technician to create a comfortable, wearable appliance which suits your smile.
Check-up, scale and clean
Please refer to our new patient tab for all information regarding our comprehensive examination and clean appointment. Regular professional dental cleans are important, not just to the health of your teeth but also for your gums. Poor gum health has been shown to contribute to a myriad of general health conditions.
Occlusal splint
An occlusal splint may be recommended to protect your teeth from damage caused by nocturnal bruxism (night grinding), or clenching. Occlusal splints are clear, comfortable plastic devices worn over your teeth to ensure long term protection of your teeth.
Sports Mouth guards
An essential accessory for all contact sports. A custom fitted mouth guard provides the best protection for your teeth in the event of a blow to the face. Prevention is better than cure.
Wisdom Teeth Extractions
Our dentists are skillful and confident in removing many impacted or troublesome wisdom teeth. Following an x-ray our dentist will happily assess your situation and treat accordingly.
Our Featured
Specialist Services
Your endodontist is a specialist in root canal treatment. They can help you treat an infected tooth and bring it back to function.
Root canal treatment is a technique sensitive procedure which requires high magnification (at our practice we achieve this with use of a microscope) and specialist training to achieve better outcomes.
If you are in pain and your dentist cannot get the tooth numb despite their best efforts, you have a complex or previously root canal treated tooth which requires revision you should seek assistance from an endodontist. A referral is not mandatory to see our endodontist, but we are happy to liaise with your general dentist to achieve optimal results.
For details on our endodontic service please visit the specialist website
www.endodonticsbrisbane.com.au
Periodontics
Periodontal disease may be an unfamiliar term, but the warning signs are only too common:
Bleeding gums when you brush your teeth
Bad breath or a bad taste in your mouth
Red swollen gums
Receding gums
Sensitive teeth
Loose teeth
Movement of teeth
While these are common signs and symptoms of periodontal disease, sometimes it can be a completely painless condition and you may not have noticed any problems.
Occasionally, periodontal disease will need treatment by a periodontist, who is a gum disease specialist.
Dr Allauddin Siddiqi (Diny) is our registered Periodontist in Brisbane, Australia. Dr Diny completed his clinical PhD in dental Implantology from Otago University. After completing his PhD, he worked as a Senior Lecture in a dental school in NSW for two-and-half years. Dr Diny then completed his specialization in Periodontics and Implant Surgery (Doctor of Clinical Dentistry) by completing his residency at Griffith University, Gold Coast, Australia.
Dr Diny has particular interests in minimally-invasive approaches to periodontal surgery. He is an expert in dental implant therapy, periodontal surgery, bone augmentation, and osseous reconstruction. He also focuses on regenerative medicine in surgery and bio-engineering to grow bone and soft tissue. Dr Diny also provides numerous cosmetic procedures to enhance his patients' smile — from gum contouring to lip augmentation. As an innovative researcher in periodontology and implant dentistry, he has published over 30 research papers in peer-reviewed journals.
Diny's mission is to provide his patients with the highest standards of dental care, empower them to make informed decisions for the long-term function of their dentition.
Prosthodontics
What is Prosthodontics?
Prosthodontics is a branch of dentistry that is concerned with the restoration of damaged and worn dentition and the replacement of missing teeth and associated structures using artificial devices.
Dr. El Masoud is our specialist Prosthodontist and insists that every patient needs to be handled with respect and given undivided attention. His vast experience in the handling of complex cases ensures that his patients' needs are always addressed.  Dr El Masoud's areas of expertise include:
Dental implants
Crowns
Bridges
Veneers and Aesthetic restorations
Removable dentures
Occlusal appliances
Full mouth rehabilitation