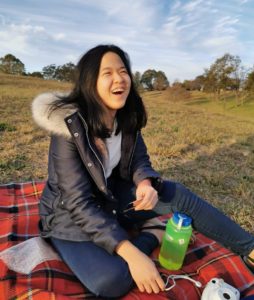 Dr Claire Pua
BDSc(Hons)
Dr Claire graduated from the University of Queensland. Since then, she has worked in the regional areas before moving back to Brisbane. Having had milk bottle caries and relatively extensive dental work done when she was younger, Dr Claire understands that a visit to the dentist can be a scary thought. But she firmly believes that the desire to take ownership of one's oral health is a precious step forward.
Dr Claire loves it when patients, who are terrified of the dentist, make the effort and take the first step out to work with her to improve their oral health. Dr Claire finds much joy and satisfaction in seeing the baby steps that patients take under her care. She is always thankful for the faith and trust that patients place in her when they sit in a dental chair – sometimes for quite a period of time! She takes pride in the care she provides and finds it a privilege to serve these patients.
Dr Claire loves experiencing life and learning. She enjoys the full scope of dentistry, and is constantly trying to develop professionally and further her interests in health care. She also loves travelling and keeping active, seeing what life offers outside of dentistry.